Go-To-Market Co-creation Examples for Manufacturing
Manufacturing Operations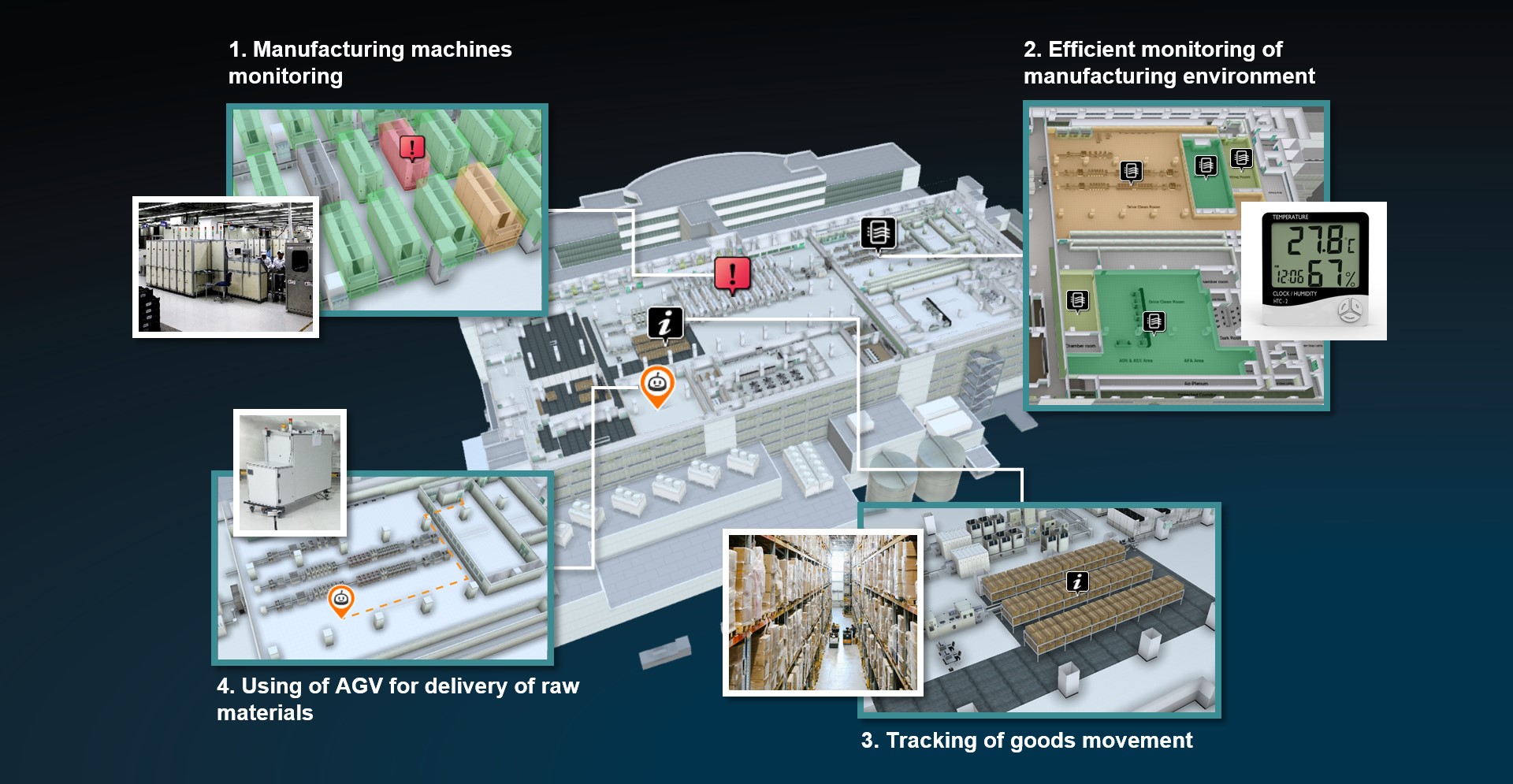 Manufacturing Machines Monitoring

Manufacturing machines are constantly monitored for signs of indication that the machine is going to breakdown/at fault.
Once fault is detected, maintenance technician will be dispatched automatically so that repair works can be carried out as soon as possible, reducing drop in productivity.

Efficient Monitoring of Manufacturing Environment

Integration with BIM ventilation/air ducts/air purifier helps to automatically disinfect air and remove dust on-demand, ensuring a sterile manufacturing environment while keeping energy consumption to a minimal.

Tracking of Goods Movement

From packing room to warehouse to delivery vehicles, goods are being tracked to safeguard valuable assets, improve efficiency in locating specific items and ensure prompt shipping of goods.

Using of AGV For Delivery of Raw Materials

Automated guided vehicle (AGV) can be used to transport raw materials from warehouse to manufacturing rooms, reducing manpower needed and improving productivity.
Safety and Security Operations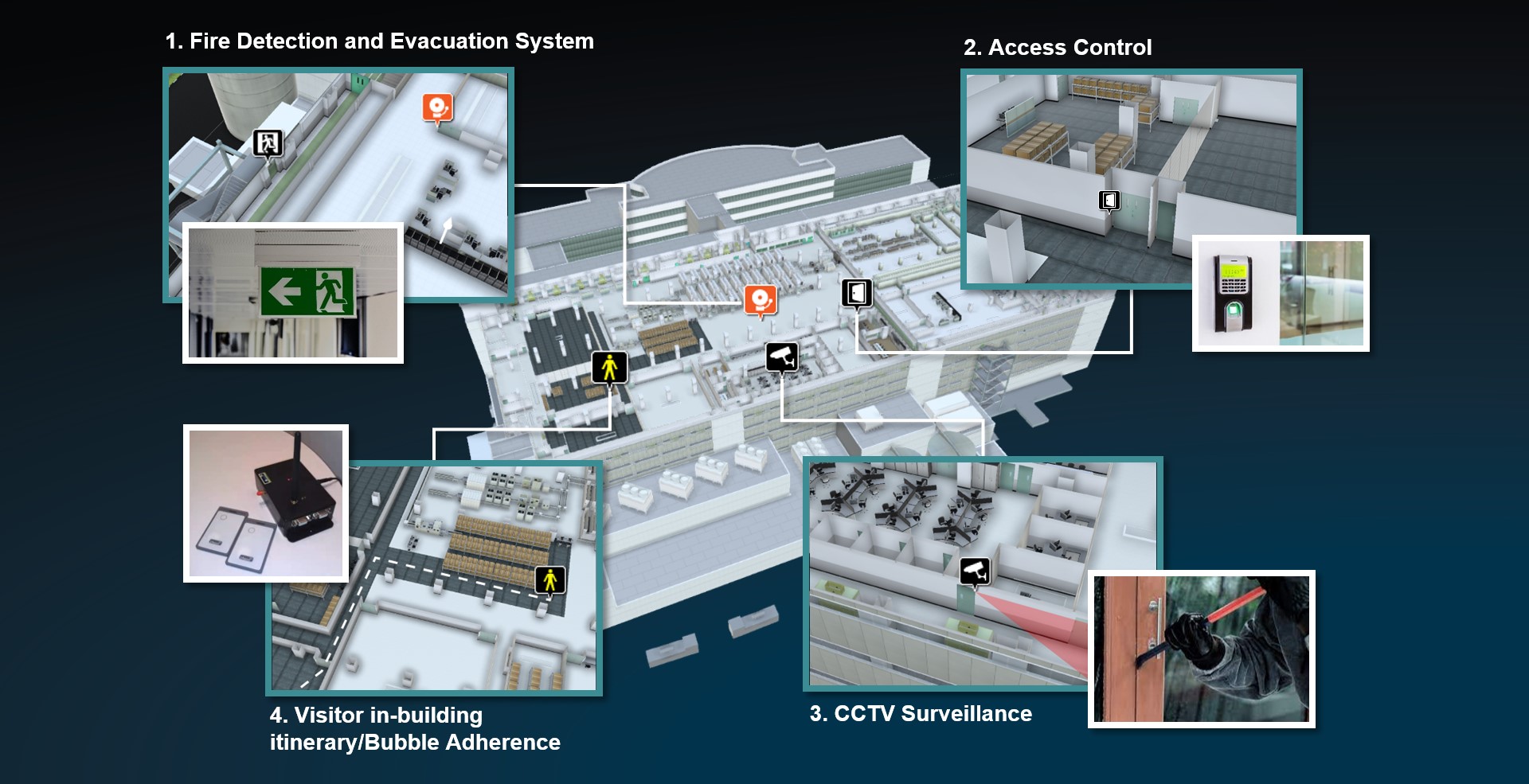 Fire Detection and Evacuation System

Integrated fire detection and evacuation system across fire alarm pull station, smoke detectors, digital signages and public announcement system ensures swift response to fire detection, protecting lives and assets.
Coupled with CCTV surveillance, operators can monitor situation in safety.

Access Control

Access control enables operators to ensure only authorized visitors or employees are allowed access to the building.
Access grouping helps to refine access control even further, ensuring visitors and employees are only allowed in the rooms that they are given access to.

CCTV Surveillance

CCTVs combined with video analytics can help detect unauthorised access, enabling building management to ensure security in the building.

Visitor In-building Itinerary/Bubble Adherence

Visitors movements are automatically tracked and operator is alerted if visitor is off-trail or entering non-permitted social zones.