Go-To-Market Co-creation Examples for Campus
Eco-friendly Operations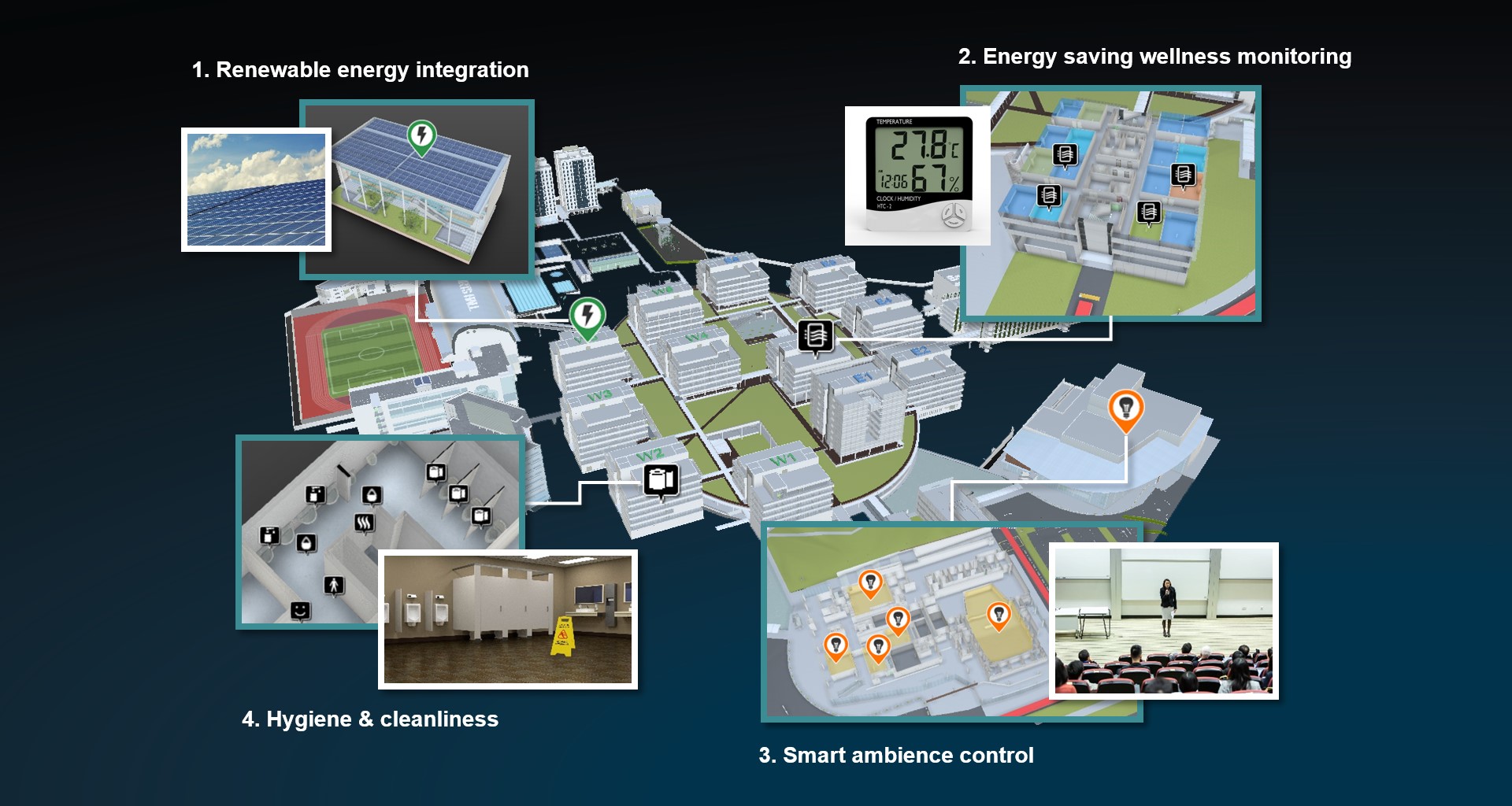 Renewable Energy Integration

Building roof tops are fitted with solar panels to generate renewable energy which is used to offset the power required by the building.

Energy Saving Wellness Monitoring

Monitoring of equipment such as chiller to ensure equipment continues to be energy efficient.
Integration with BIM ventilation/air ducts/air purifier allows use of automation to control air-conditioning, air flow settings, and disinfection of air on demand.
This ensures that room temperature and air quality in classroom, lecture halls etc. is maintained at suitable ranges to provide ultimate comfort for building users, while keeping energy consumption to a minimal.

Smart Ambience Control

Lightings and air-conditioning of classrooms and lecture halls are turned on according to lesson timings, reducing energy wastage.

Hygiene & Cleanliness

IoT bins automatically informs cleaner to clear contents when it reaches 80% capacity, ensuring bins do not overflow even with a sudden increase in crowd.
Restrooms are fitted with tissue roll, soap dispenser, odour and spill monitoring devices to monitor conditions and automatically activate cleaning services on demand.
Safety and Security Operations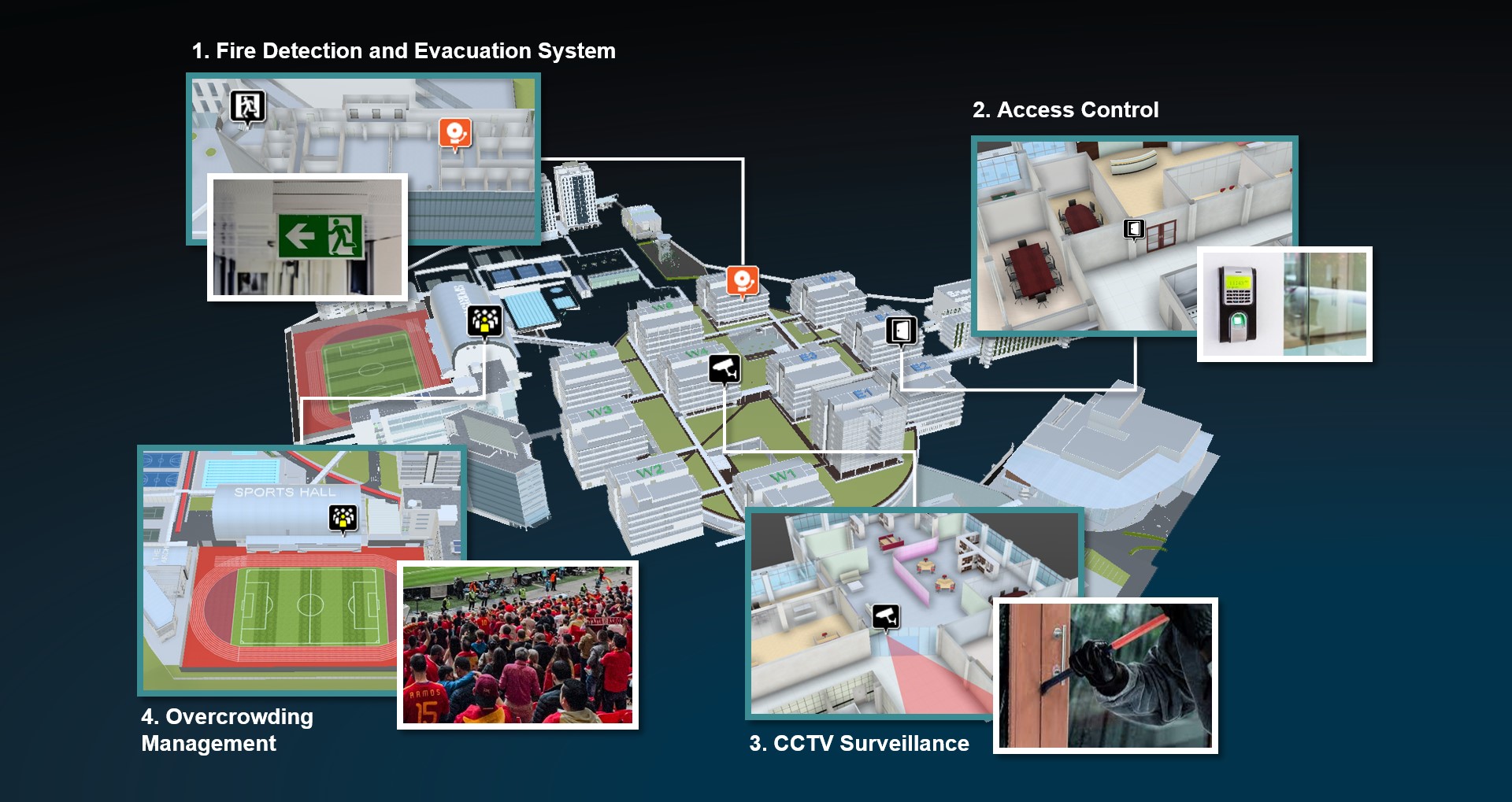 Fire Detection and Evacuation System

Integrated fire detection and evacuation system across fire alarm pull station, smoke detectors, digital signages and public announcement system ensures swift response to fire detection, protecting lives and assets.
Coupled with CCTV surveillance, operators can monitor situation in safety.

Access Control

All-in-one Smart ID passes ensure only authorized visitors/students/staff are allowed access to the building.
Access grouping helps to refine access control even further, ensuring students are only allowed in the rooms that they are given access to (e.g. lab room).

CCTV Surveillance

CCTVs combined with video analytics can help detect unauthorised access or fighting etc., enabling campus management to ensure security in the campus.

Overcrowding Management

Video analytics can help to detect overcrowding in the campus and automatically dispatch campus security to manage the crowd.