Go-To-Market Co-creation Examples for Hospital
Medical Operations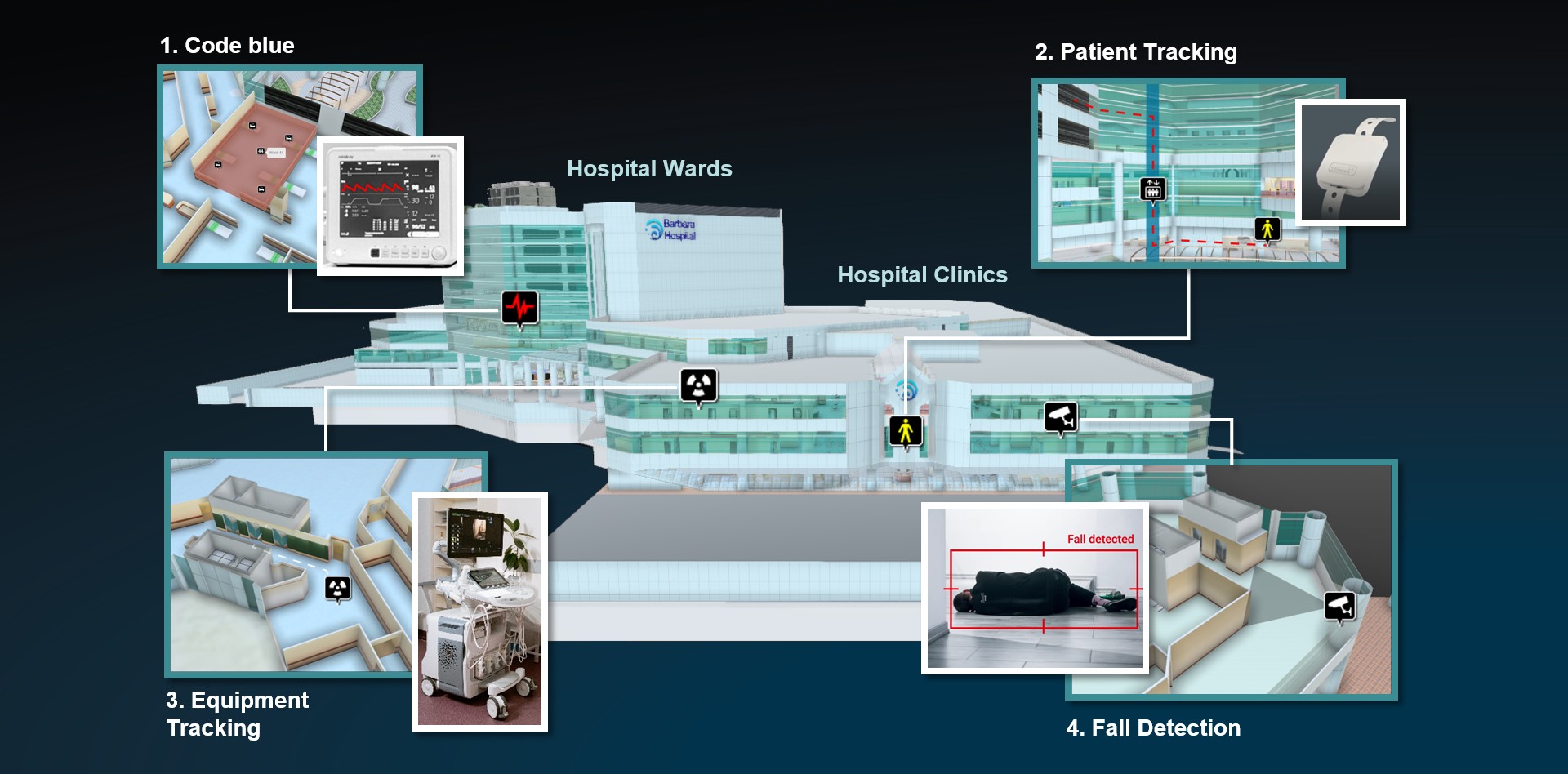 Code Blue

Provides medical staff with clear visuals of location of code blue occurrence, so that medical assistance can be deployed immediately and accurately.
Automation helps to prepare room for resuscitation efforts by automatically turning on the lights, switching off the TVs and closing the curtains etc.

Patient Tracking

Helps medical staff ensure that patients (especially dementia patients) do not leave hospital compounds without getting discharged.
Automation helps to constantly monitor situation so that medical staff can divert attention to other matters.

Equipment Tracking

Enable medical personnel to easily locate shared medical equipment via RFID tracking, reducing time required to hunt for equipment, increasing productivity.

Fall Detection

CCTVs combined with video analytics can help detect falls in hospital, ensuring medical assistance can be provided timely for any one that requires it.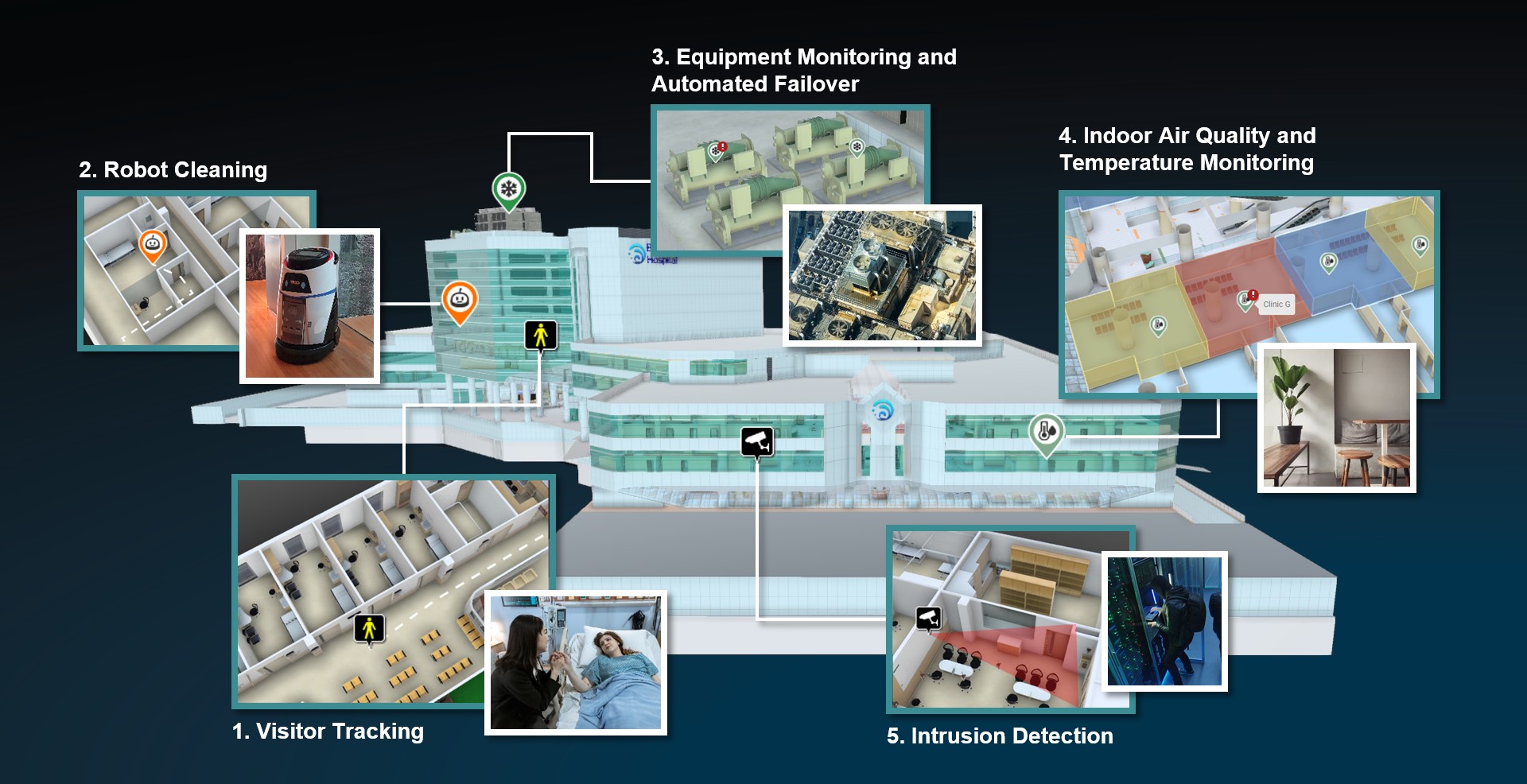 Visitor Tracking

Provides medical staff with the contact tracing information needed in case of pandemic outbreak.
Helps alert Ward IC to unregistered visitor who attempts to wander around the hospital wards.

Robot Cleaning

Enable automated cleaning to reduce human contact, especially at high risk wards.

Equipment Monitoring and Automated Failover

Monitoring of equipment such as chiller to ensure equipment continues to be energy efficient.
Customise automated failover so that whenever equipment malfunction, continuous hospital operations is ensured.

Air Quality Control

Using automation to control air-conditioning and air flow settings ensures room temperature and air quality in wards, clinics, meeting rooms etc. is maintained at suitable ranges to provide ultimate comfort for building users while keeping energy consumption to a minimal.

Intrusion Detection

CCTVs combined with video analytics can help detect unauthorised access, enabling building management to ensure security in the hospital.