Go-To-Market Co-creation Examples for Data Center
Facility Operations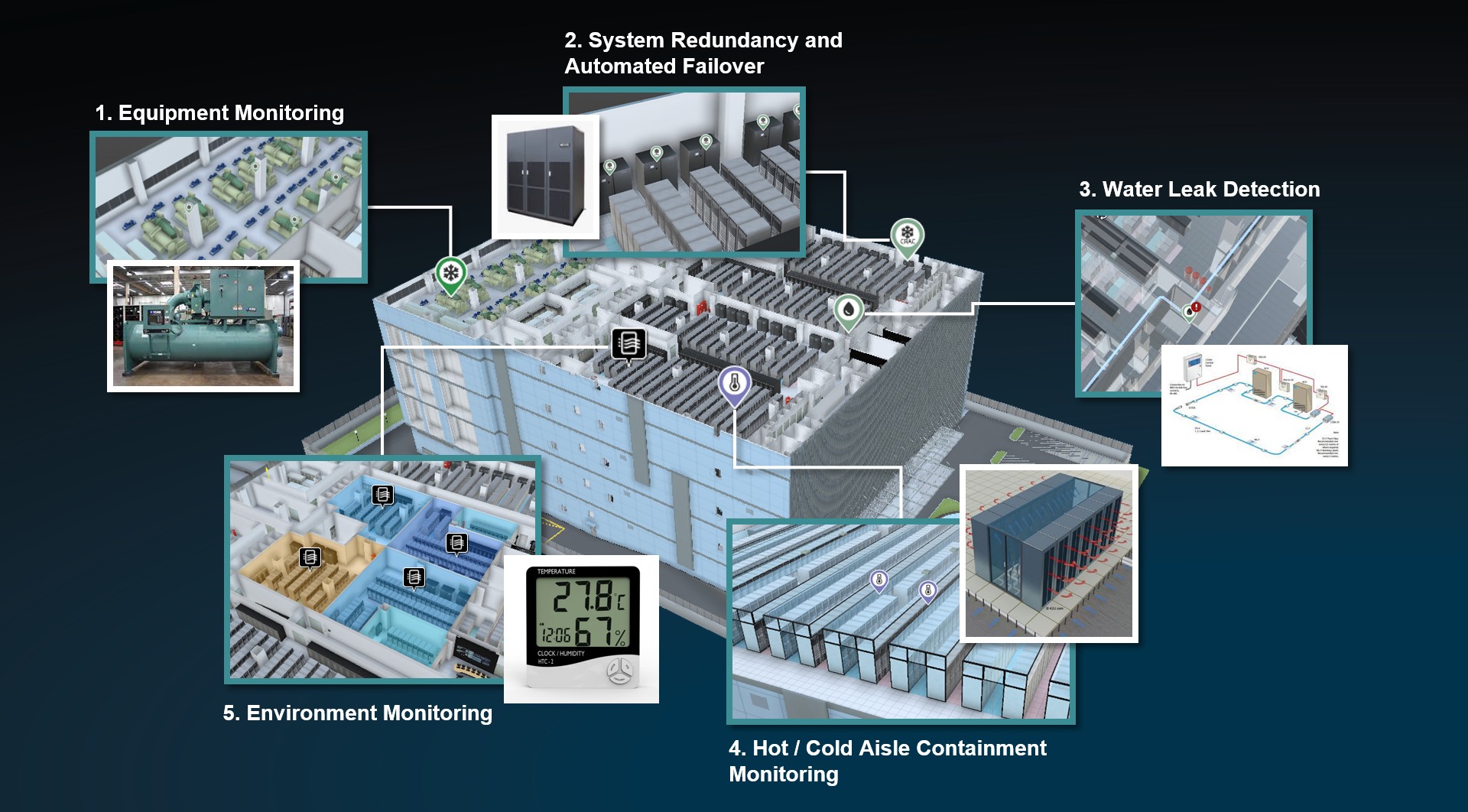 Equipment Monitoring

Automated monitoring of equipment such as chiller to ensure equipment performance is healthy and energy efficient.

System Redundancy and Automated Failover

Scheduled rotation of equipment in operation (e.g. CRAC) helps to extend lifespan of equipment.
System redundancy enables customised automated failover so that whenever equipment malfunction, continuous data center operations is ensured.

Water Leak Detection

Automated water leak detection helps to promptly discover water leakage so that immediate rectification actions can be taken to safeguard precious assets.

Hot / Cold Aisle Containment Monitoring

Automated hot/cold aisle containment monitoring enables any leakage to be promptly discovered.
Proper hot/cold aisle containment provides building owner cooling system energy savings.

Environment Monitoring

Using automation to control air-conditioning and air flow settings ensures temperature and humidity in data halls are maintained at suitable ranges while keeping energy consumption to a minimal.
Fire and Security Operations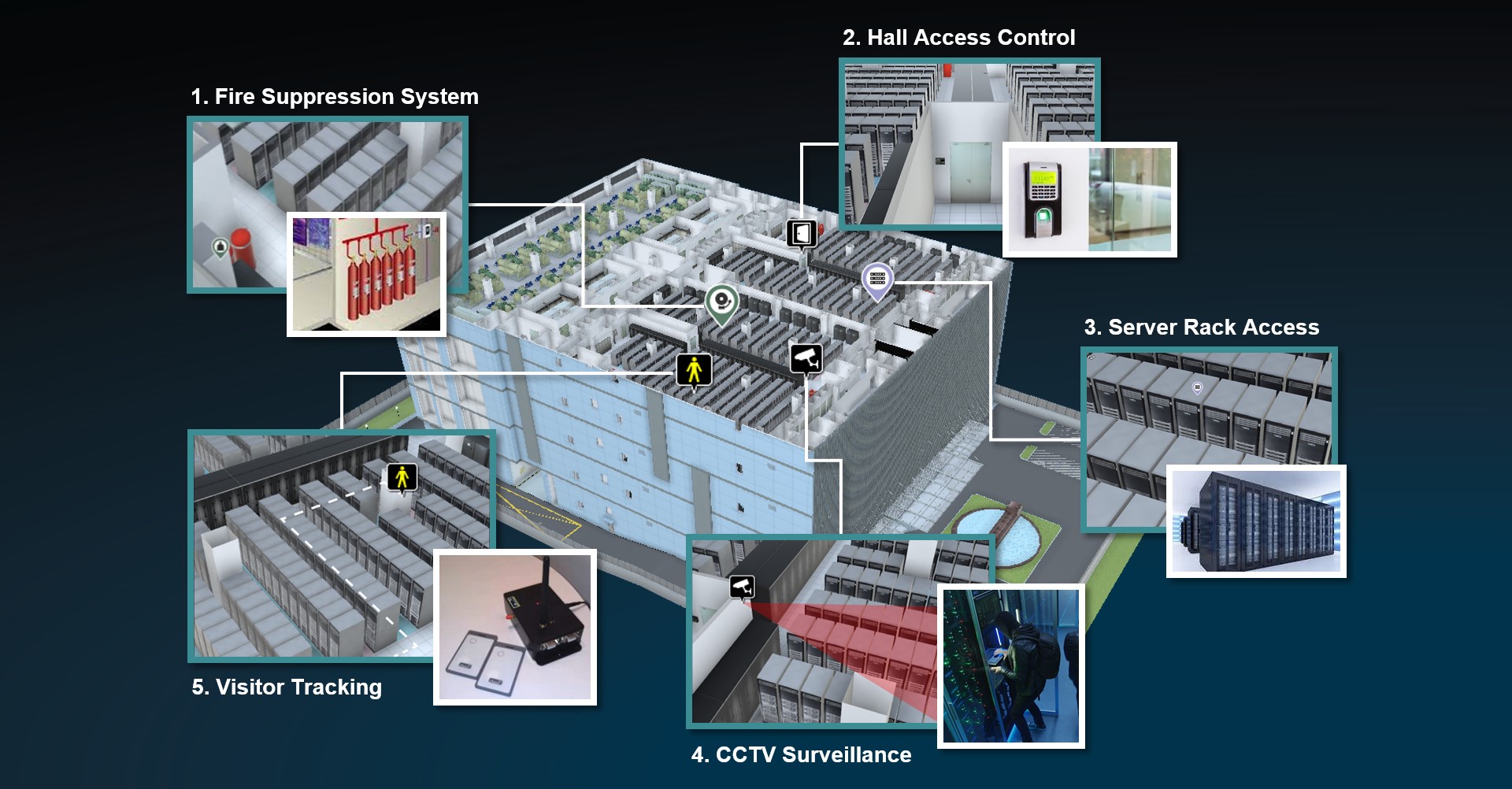 Fire Suppression System

Integrated fire suppression across fire alarm pull station, VESDA detectors and FM200 ensures fire in data halls are suppressed immediately, protecting important assets.
Coupled with CCTV surveillance, operators can monitor situation in safety.

Hall Access Control

Hall access control enables operators to ensure only authorized users are allowed in the data hall.
Access grouping helps to refine access control even further, ensuring visitors are only allowed in specific hall where their own data are stored in.

Server Rack Access

Rack access control ensures that visitors can only have access to their own servers, safeguarding from data theft.

CCTV Surveillance

CCTVs combined with video analytics can help detect unauthorised access, enabling building management to ensure security in the data center.

Visitor Tracking

Visitors movements are automatically tracked to detect unnecessary loitering in data hall, preventing data theft.