Go-To-Market Co-creation Examples for Commercial Building
Healthy and Smart Building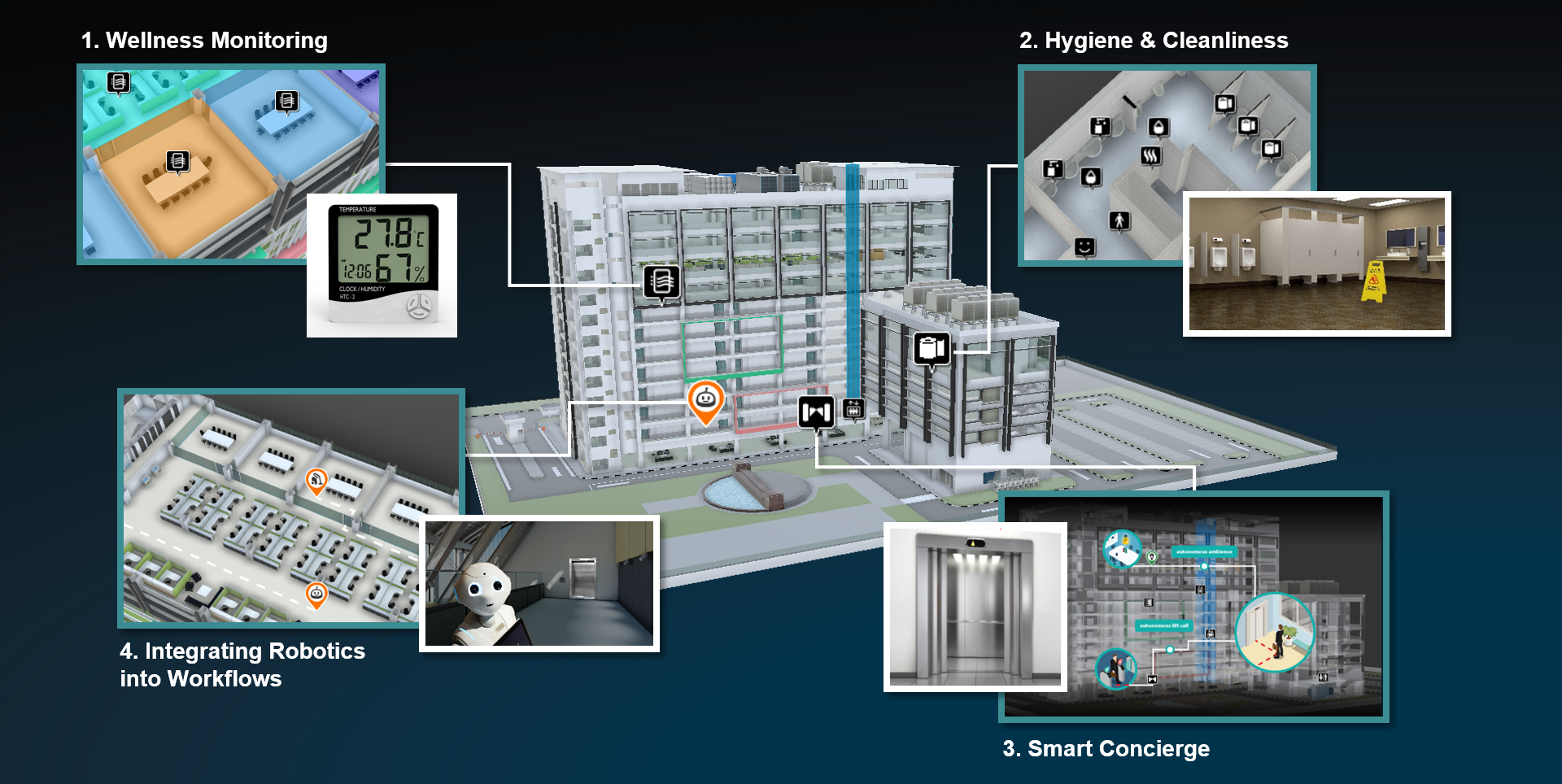 Wellness Monitoring

Integration with BIM ventilation/air ducts/air purifier helps to automatically disinfect air and maintain good air quality on demand, reducing energy consumption.
Use of automation to control air-conditioning and air flow settings ensures temperature and humidity in building remains comfortable while keeping energy consumption to a minimal.

Hygiene & Cleanliness

IoT bins automatically informs cleaner to clear contents when it reaches 80% capacity, ensuring bins do not overflow even during suddenly influx of visitors.
Restrooms are fitted with tissue roll, soap dispenser, odour and spill monitoring devices to monitor conditions and automatically activate cleaning services on demand.

Smart Concierge

From gantry access to automated lift calling to preparation of meeting rooms, all these can be integrated to work in tandem so that registered visitors to building can have a seamless experience.

Integrating Robotics into Workflows

Robots can be integrated with the access control, lift, cleanliness and meeting room systems etc. to provide cleaning or delivery services on demand throughout the building.
Safety and Security Operations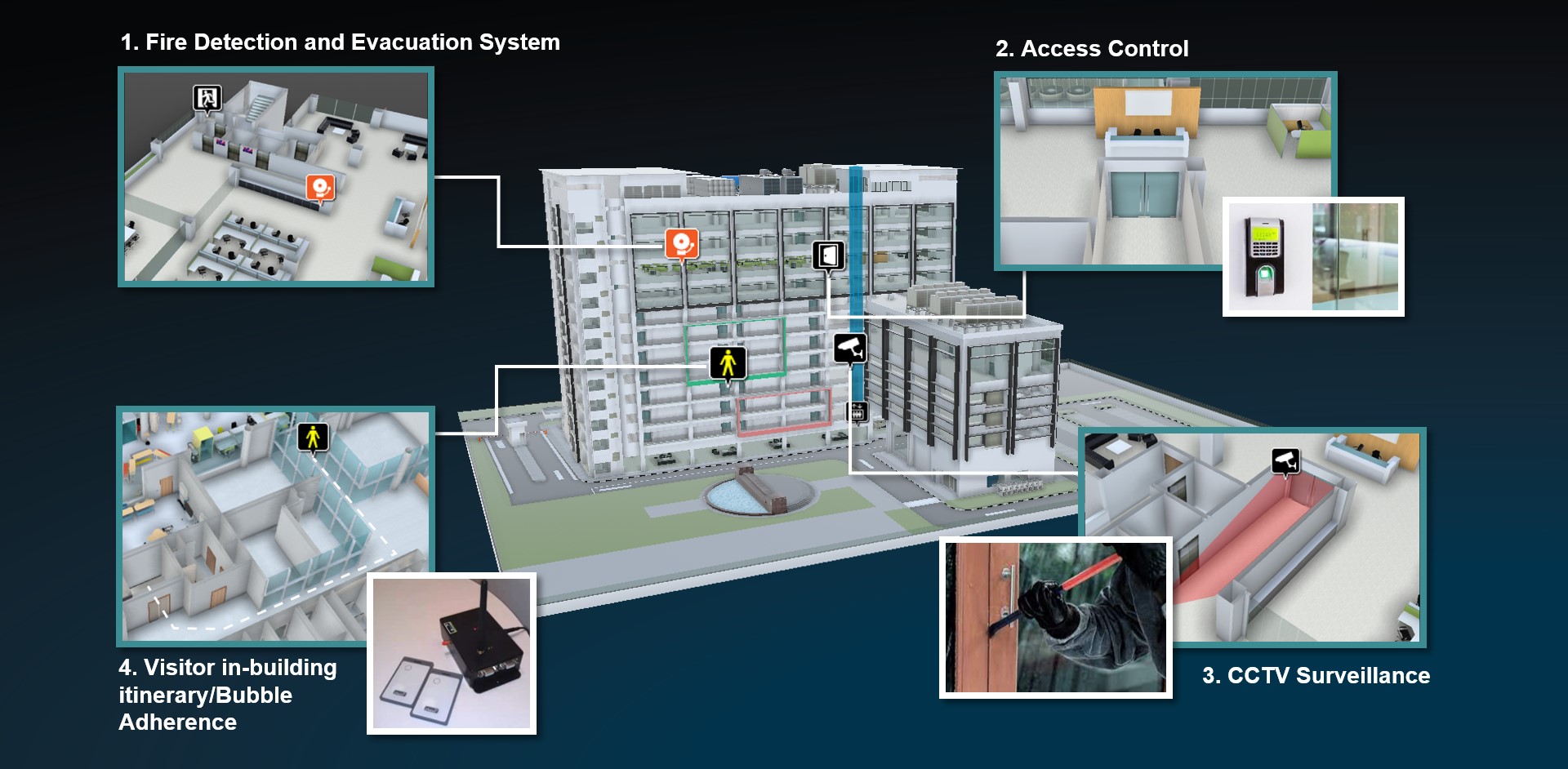 Fire Detection and Evacuation System

Integrated fire detection and evacuation system across fire alarm pull station, smoke detectors, digital signages and public announcement system ensures swift response to fire detection, protecting lives and assets.
Coupled with CCTV surveillance, operators can monitor situation in safety.

Access Control

Access control enables operators to ensure only authorized visitors or building tenants are allowed access to the building.
Access grouping helps to refine access control even further, ensuring visitors and tenants are only allowed in the floors/units that they owned.

CCTV Surveillance

CCTVs combined with video analytics can help detect unauthorised access, enabling building management to ensure security in the building.

Visitor In-building Itinerary/Bubble Adherence

Visitors movements are automatically tracked and operator is alerted if visitor is off-trail or entering non-permitted social zones.