User-requirement/Scenario
To ensure clean air in lift according to lift usage frequency while maintaining low energy usage.
Solution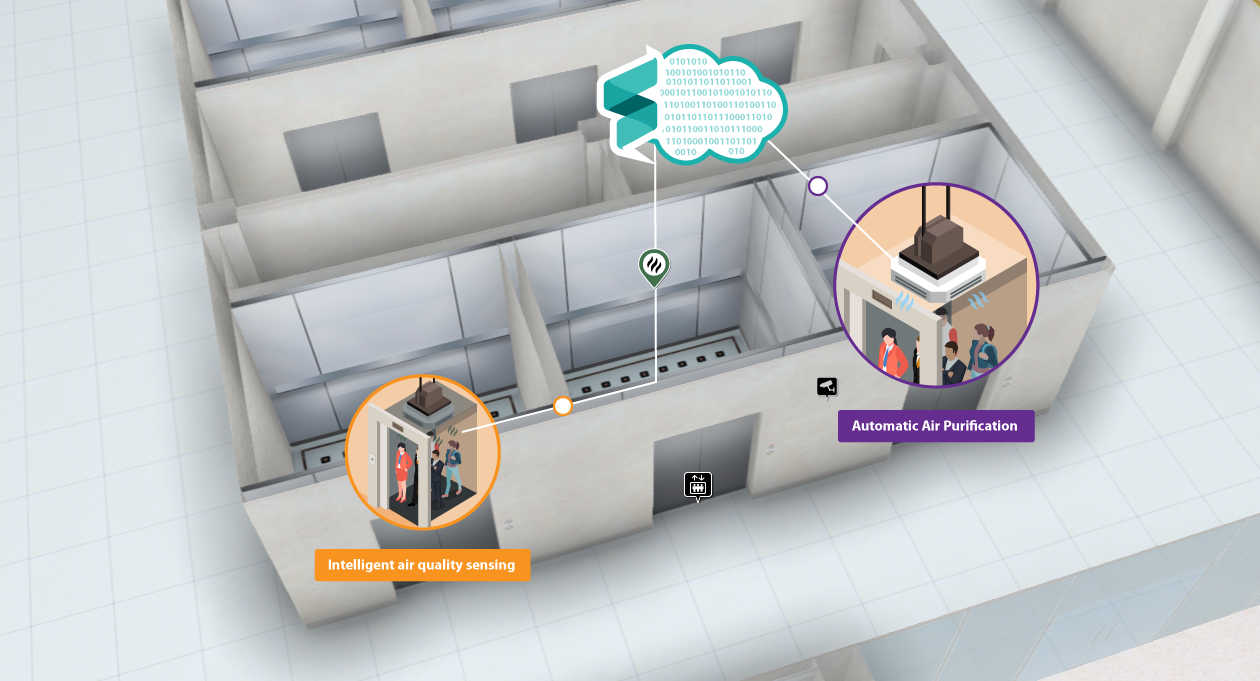 Intelligent air quality sensing – Air quality sensor can be installed on the top of the lift car to detect air quality in the lift car.
Automatic air purification – When there is an increase in lift load, and air quality drops, Senfi workflow can be configured to activate the air purifier installed on top of the lift car immediately.
Benefits
On demand air purification ensures air quality is always in good standards in the lift car while keeping energy usage low.
Interoperating systems
Lift, Air sensor, Air purifier