User-requirement/Scenario
To aid in crowd management at the lift lobby on demand.
Solution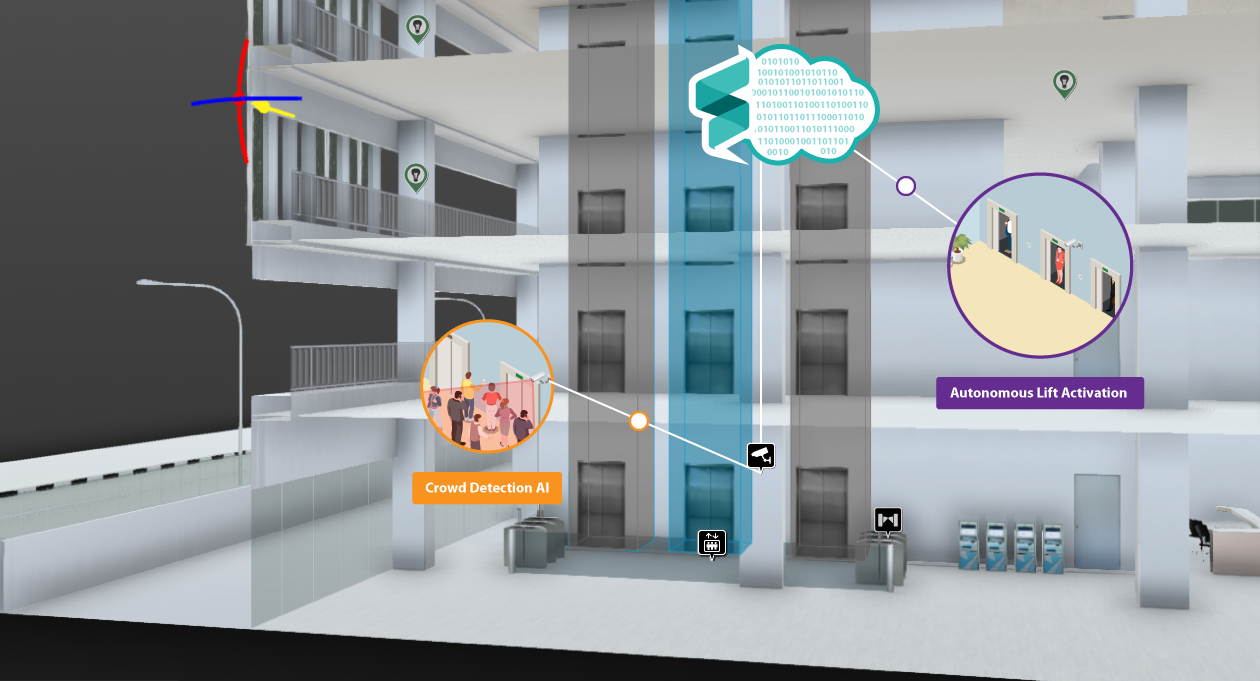 Crowd Detection AI – Using crowd detection AI to detect large crowds at lobby or heading towards lobby.
Autonomous Lift Activation – When large crowd is detected at the lobby, Senfi workflow can be configured to activate additional lifts on-demand that were previously on standby to help decongest the lobby smartly.
Benefits
Crowd is managed in an automated and flexible way. Lifts can be placed on standby mode during off peak periods, saving energy and be activated on-demand according to crowd volume.
Interoperating systems
Lobby crowd detection, Lift system