User-requirement/Scenario
To turn on lighting and air-conditioning only when office desk is being occupied.
Solution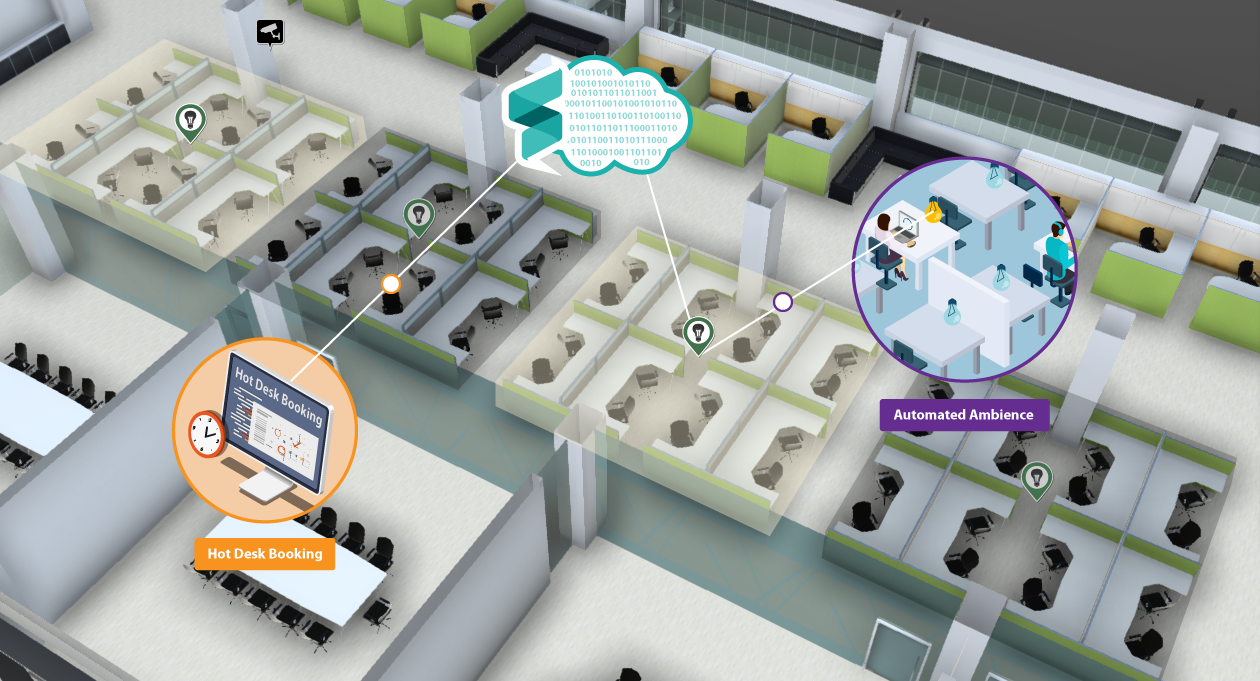 Hot desk booking – With the on-going pandemic, hot desking has become a more popular choice to manage workspace. Users have to book the hot desk on the booking system in order to use it.
Automated ambience – Based on hot desk booking schedule, Senfi can be configured to turn on lighting and air-conditioning automatically on demand.
Benefits
Automated ambience management helps to save energy during off peak hours. Replacing permanent work desk with hot desk helps to reduce office space needed.
Interoperating systems
Hot desk booking system, Lighting, Air-conditioning