User-requirement/Scenario
To use AI to predict when the lift requires maintenance and to put in work order request automatically.
Solution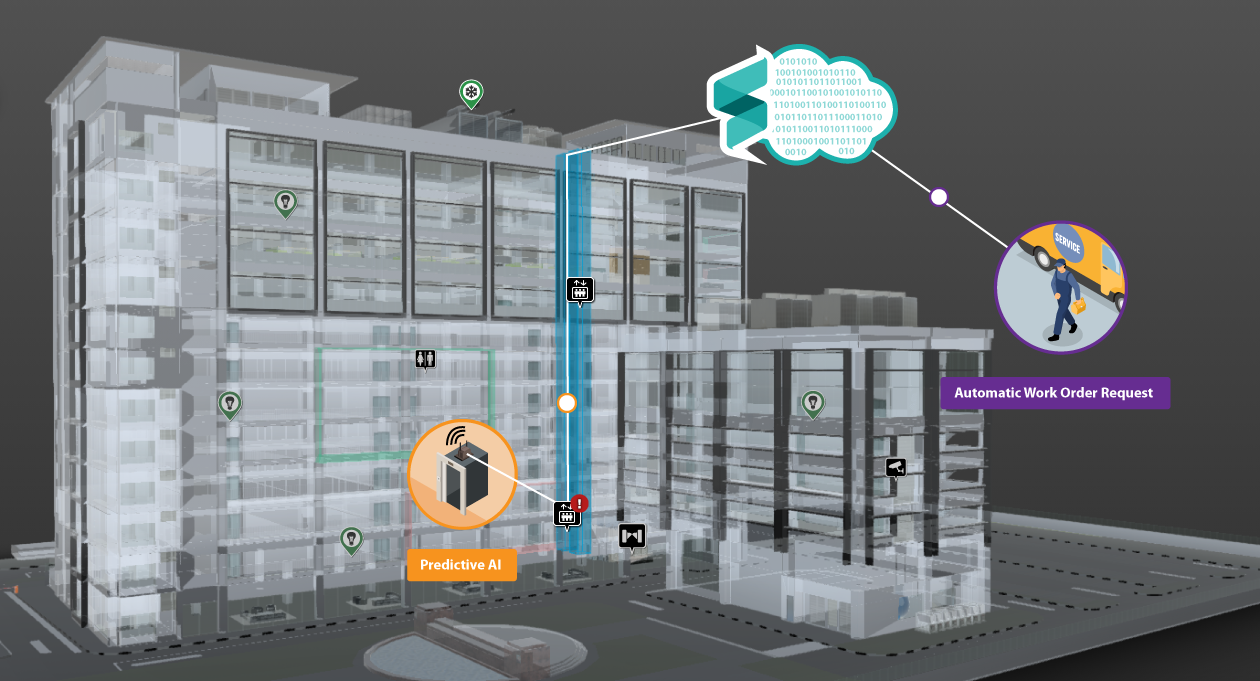 Predictive AI – Lift is installed with smart lift controller and lift metrics are fed to predictive AI to detect possible issues with the lift even before it actually breaks down.
Automatic Work Order Request – If the predictive maintenance AI triggers a maintenance call, the Senfi workflow can be configured to dispatch work order requests to the third-party work order system.
Benefits
Autonomous cycle of feeding of information to AI, AI processing analytics and automatically dispatching work orders to close the loop. Helps to reduce downtime of lift equipment.
Interoperating systems
Lift system, Predictive AI, Third-party worker order system