User-requirement/Scenario
To improve the efficiency of moving equipment within the hospital, e.g. moving of patient bed from one ward to operating theatre during times of emergency.
Solution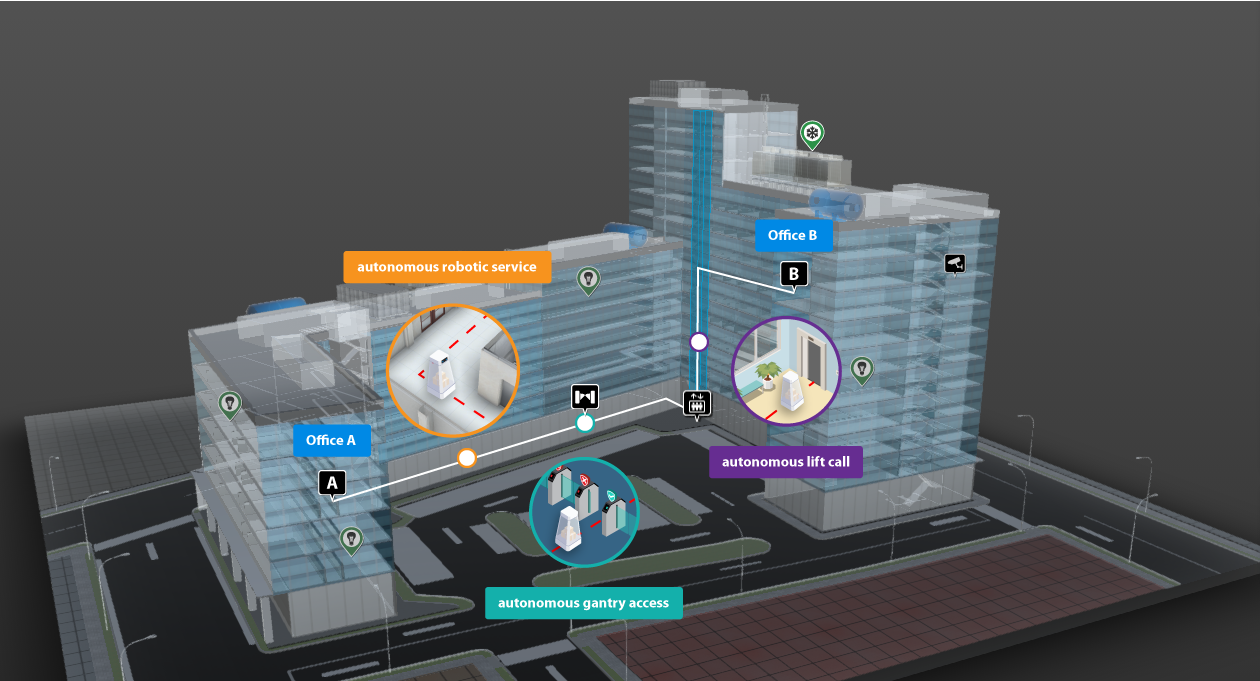 Equipment location tracking – Mobile equipment in the hospital can be fitted with RFID tags to track their location within the hospital.
Automatic lift call – To ensure efficient movement of mobile equipment within the hospital, Senfi workflow can be configured to automatically call lift to level when the mobile hospital equipment is detected to be within the vicinity of the lift lobby.
Benefits
Less waiting time is required to move a mobile equipment from one location to another. Mobile equipment fitted with RFID tags also means that its location is easily tracked, making it easier to trace equipment that are shared around the hospital.
Interoperating systems
Mobile equipment (hospital beds, x-ray machine etc), Lift system