User-requirement/Scenario
To maintain constant low temperature in the data center hall.
Solution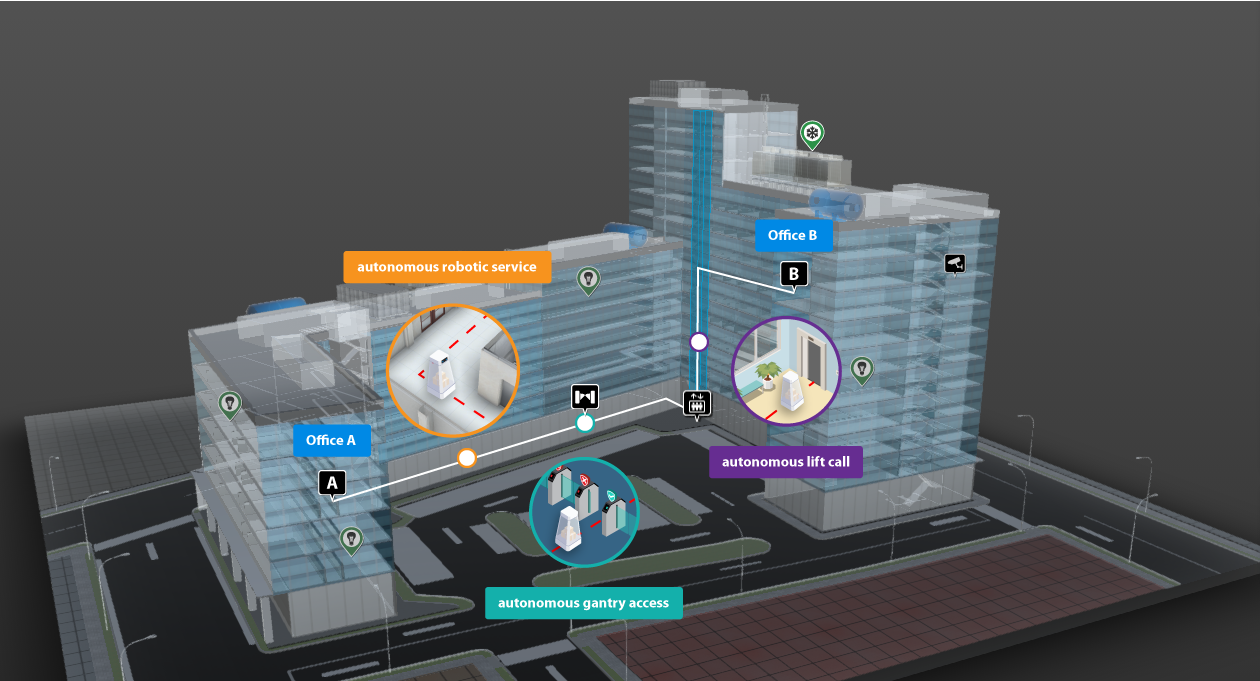 Intelligent temperature monitoring – Using space sensors, temperature of the whole data center hall can be monitored.
Automatic CRAC air supply control – Based on feedback from the space sensors, Senfi workflows can be configured to automatically tune CRAC cold air supply according to the increase or decrease in temperature as detected by space sensors.
Benefits
Temperature in data center hall is kept at a constant temperature without need to over supply cold air, thereby ensuring server equipment works at optimal environment settings while keeping energy usage minimal.
Interoperating systems
CRAC, Space sensors